SJCam SJ4000 CMOS Camcorders (Black)
Quick Overview
Highlights
6 Months SJCam India Warranty
Water Proof Casing
Full HD Video Recording
16M Still Image
Aptina0330 Image Sensor
Wi-Fi Compatible
1.5 inch TFT LCD Screen
Expandable Memory up to 32 GB
900 mAh Rechargeable Battery
Compatible with HDMI, USB & AV cables
SUPC: SDL961515143
Description
If you are looking out for a compact, lightweight & high definition camcorder to capture spontaneous action, SJCam SJ4000 Camcorder is a perfect choice for you. It comes at an affordable price and offers advanced features that enhance your video recording experience. You can capture full HD video with 1920 x 1080 pixels at 30 fps (frames per second) using this camera. It also allows you to click clear, sharp & bright still images. Equipped with Aptina0330 image sensor, this camcorder delivers stunning low-light shots. It also optimizes power consumption providing long hours of functioning. The beauty of this camcorder lies in its water-proof casing. It enables you to take under water shots & cover water sports with immense ease. You can insert a memory card up to 32 GB in this camera and keep multimedia files handy. This SJCam camcorder is compatible with Wi-Fi network and features a 1.5 inch TFT LCD monitor. You can buy this device from Snapdeal.com at lowest possible price with 6 months warranty to enjoy a hassle-free shopping experience.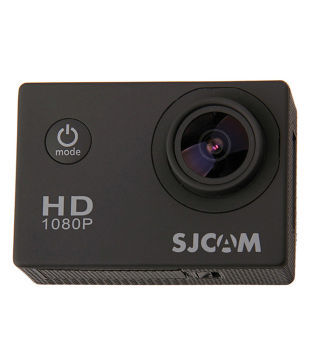 HD Video Recording
Recording high definition images is a simple task with SJCam SJ4000 Camcorder. It enables you to capture full HD videos with a resolution of 1920 x 1080 pixels at 30 fps. For sharing purposes, this camera allows you to record in HD format with a resolution of 1280 x 720 pixels at 30/60 fps. If you want to shoot fast action, you can opt for 480P video format. It shoots at 60 fps providing resolution of 848 x 480 pixels.
Aptina0330 Image Sensor
This action camera from SJCam is equipped with Aptina0330 image sensor. This CMOS imaging solution enables high speed image capture capabilities. The pixel performance of this sensor ensures high sensitivity enabling you to click great shots in low light situations. It delivers superb colour quality and reproduces sharp & bright images. This image sensor also optimizes the power consumption of this camcorder to give you long hours of operation.
Water Proof Casing
SJCam SJ4000 Camcorder comes along with a water proof casing. You can shield your SJ4000 camera with this case and shoot water sports easily. When your camera is cased, you don?t have to worry about the camera getting damaged. The casing protects the camera?s elements & prevents the water from entering inside the equipment up to 30 metres under water.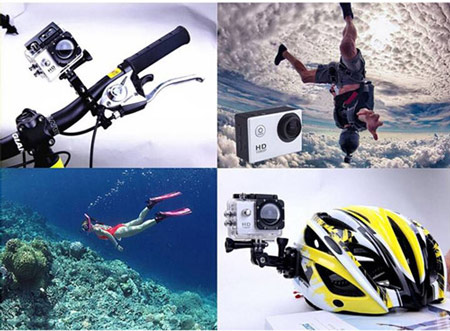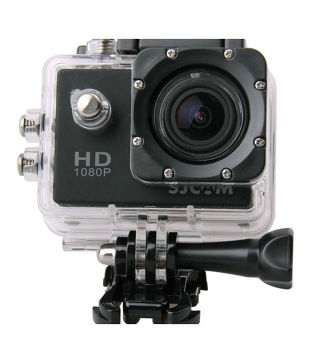 Wi-Fi Compatibility
SJCam SJ4000 Camcorder is compatible with Wi-Fi connectivity. You can connect this camera to the available Wi-Fi network in your area for transferring videos & images. Wi-Fi connectivity also enables you to share your beautiful memories easily with your friends. Simply connect your smartphone & this camera with a single Wi-Fi network to transport images. Then, you can post it on social networking sites to receive amazing comments instantly.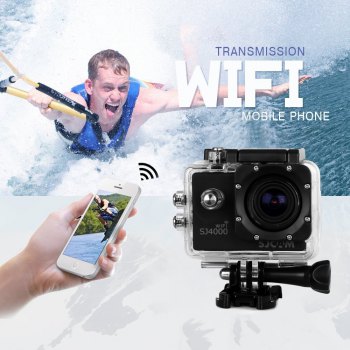 1.5 Inch TFT LCD Display Screen
On the clear screen of this SJCam SJ4000 Camcorder, you can easily preview the scene for composing the shot with perfection. The display screen of this camera is 1.5 inch in size. It enables you to easily navigate through menu options. It renders resolution of 960 x 240 dots. You can view images and playback videos on this display instantly after the recording is completed.
16M Still Image
Capture your precious memories with SJCam SJ4000 Camcorder as it lends 16M still images. The picture quality of this camera is brilliant. It produces high quality images that are sharp, bright & crisp. You can also store images in a variety of formats in this camera ranging from VGA with 640 x 480 pixels to 2M wide with 1920 x 1080 pixels.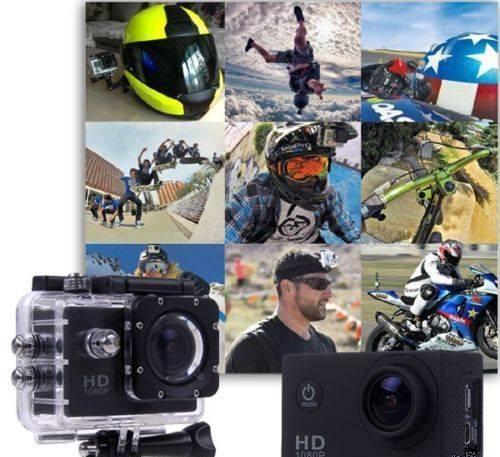 Expandable Memory up to 32 GB
This SJCam is not only lightweight & compact for easy portability but also features a memory card slot. It gives you the opportunity to keep all your recorded videos & images handy with you. Simply insert an SDHC data card in the slot provided on this camera to keep a back-up of media files. It supports SDHC memory cards up to 32 GB of storage space easily.
Supports HDMI, USB & AV Cable
SJ4000 camcorder is easily compatible with HDMI and USB cables. You can attach any external drive to this camera for transferring or sharing multimedia information. This feature also makes it easier to transport images & videos to computer or tablets. This SJCam camera also supports AV cable which enables you to connect external audio-visual drives to it easily.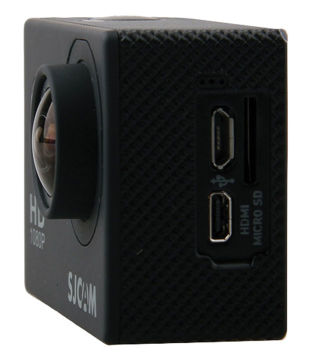 900 mAh Li-Ion Rechargeable Battery
SJCam SJ4000 Camcorder incorporates a powerful 900 mAh Li-Ion battery. You can record videos for elongated period of time once the battery is fully charged. It enables you to click innumerable images in a variety of formats. You can also charge this camcorder using USB cable when you are travelling & there isn?t any power socket around.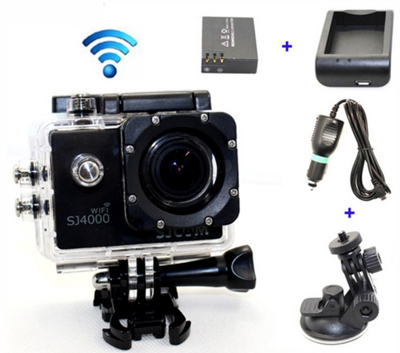 6 Months SJCam India Warranty
Buy SJCam SJ4000 Camcorder from Snapdeal.com and get 6 months Company warranty on the product. This warranty protects this device against any manufacturing defects that occurs in the camcorder for six months from its original date of purchase. In case of a problem, simply contact any SJCam authorized service centre across India to get the issue resolved.